Delivery to Ship Option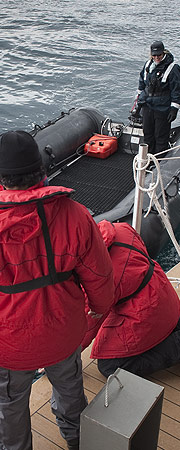 Plan Ahead to Enjoy This Convenient Option. Offered on Select Sailings.

Antarctica
$70 per order flat-rate shipping
Orders can be placed up to 30 days prior to embarkation date
Includes shipping, handling and customs clearance
Orders will be delivered to the ship
Cancellation Policy
Cancellation 30 days prior to embarkation date: full refund
Cancellation after 29 days or less before embarkation date: $140 non refundable. $70 flat-rate shipping to the ship. Plus, due to complicated local customs regulations in South America, we are obliged to charge $70 to cover shipping back to our Seattle warehouse.
Gear Up for Antarctica Now
Men's
|
Women's
Alaska
Orders must be placed at least 14 days prior to embarkation date
$50 per order flat-rate shipping
Includes shipping and handling
Orders will be delivered to the ship
Cancellation Policy
Cancellation 10 days prior to embarkation date: full refund
Cancellation after 9 days or less before embarkation date: $50 flat rate shipping is non-refundable
Gear Up for Alaska Now
Men's
|
Women's